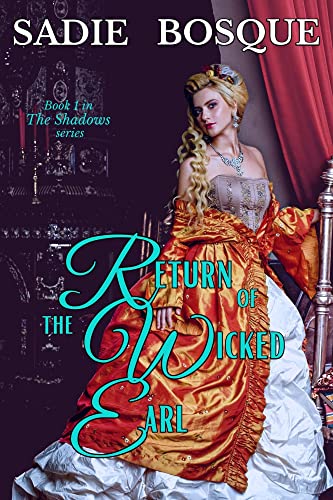 01/03/2023
A mistake she will regret for a lifetime...
Lady Annalise was a wide-eyed debutante when she fell in love and married Blake, the Earl of Payne. But their time together was ill-fated and brief. After being treated poorly by her new husband, soon Annalise's love for Blake is shattered. When he disappears entirely, their marriage seems to have ended as soon as it began.

A terrible betrayal...
Blake, the Earl of Payne, had it all: a hefty inheritance, a respectable title, and a beautiful wife. But it all crumbles when he is abducted, tortured and almost killed three months after his wedding. Now that he's back he is determined to win back his wife and take revenge on whoever is responsible for his abduction. Neither task is going as planned, especially since his wife has moved on and his abductors have a plan of their own.

A love that is stronger than hate…
As suspicions flare, dark secrets emerge, and old passions are rekindled, Blake and Annalise must decide if they can trust each other again... or let go of one another forever.
This work of fiction contains adult content, strong language, violence, off page death, bullying, nightmares and other situations that might be offensive.
Reader discretion is advised.
Digital Books

Famous Book Quotes
"Be careful about reading health books. Some fine day you'll die of a misprint." ― Markus Herz
View More