1 January, 2019 By Chelsea Parker
10 Best Historical Romance Novels Of All Time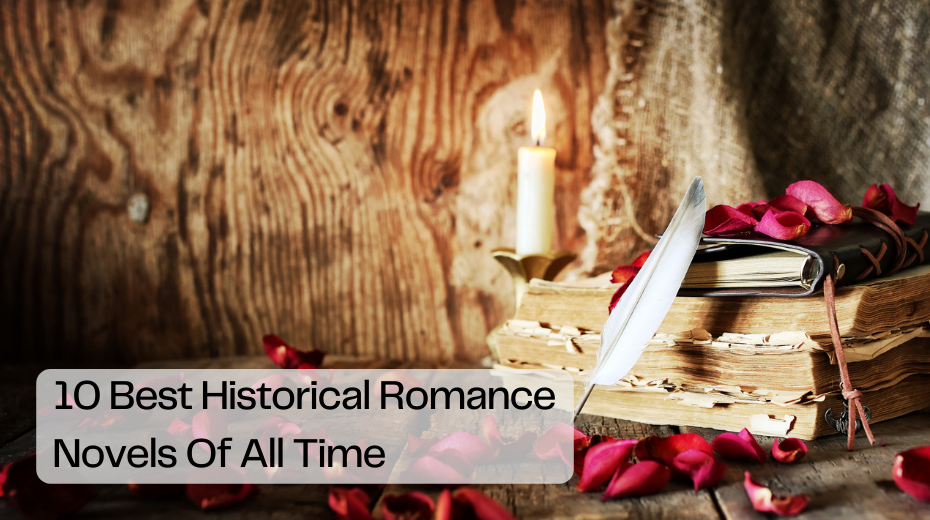 Below is our list of the 10 best historical romance novels of all time.  And when we say all time we really mean since 2009!

Historical romance is one of a kind and the one who likes to dig into the past certainly enjoys this genre A good historical romance novel is one that seamlessly blends history and novelistic fiction, satisfying both one's educated interest in the reconstruction of the past event.  We have done the research and have come up with the final list of our based on the following three criteria.
Number of sales per book (rankings, sales, length of time in top 100 for the genre, etc)
Number of positive 3+ star reviews (Amazon, Good Reads, iTunes, BN, etc)
Buzz and reader enthusiasm (Talk in forums, blog reviews, etc)
After narrowing it down to what we thought were the best historical novels, we then asked our readers to vote on them.  These romance reads are in no particular order, simply a list of the novels by the best historical romance novels of all time…ENJOY.
So there you have it, our list of the best romance novels of all time, in the historical genre.  We have more free romance books on our daily deals page!
The Power of Historical Romance Novels
Some of the best historical romance novels have been around for centuries, and their popularity only seems to be increasing. In a time where the world is full of turmoil and heartache, many people are finding solace in these stories of love and hope. But why are they so popular? Let's take a look at a few reasons.
1. They're the perfect escape.
In our fast-paced, constantly-connected world, it can be hard to find a moment to yourself. Historical romance novels provide the perfect opportunity to disconnect from the outside world and escape into another time and place. Whether you're transported to the Scottish Highlands or the American West, these stories provide a much-needed respite from the stresses of everyday life.
2. They make us believe in love again.
In a world that often seems filled with anger and hatred, it's easy to forget that love exists. But historical romance novels remind us that love is still out there—and that it can overcome any obstacle. These stories give us hope that we, too, can find our own happily ever after.
3. They're a reminder of simpler times.
In our modern world, it's easy to get caught up in the rat race and forget what's truly important in life. Historical romance novels transport us back to a time when things were simpler and people were kinder. Reading these stories is like taking a step back in time, and it can be incredibly refreshing.
Whether you're looking for an escape from reality or just a reminder of simpler times, historical romance novels have something to offer everyone. It's no wonder they're one of the most popular genres today!