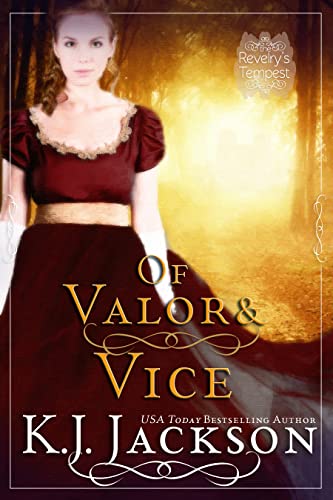 01/31/2023
Her life was charmed, until it was not.
Near destitute after the sudden death of her wastrel husband, Lady Pipworth must find a way to support herself and her young nieces until her brother returns home to assume his role as head of the family. Thanks to her three brothers that raised her, Adalia's one outstanding skill in life is gambling, and with a dower house now at her disposal, plans to fill the coffers—scandal begetting or not—begin to take shape.

A mysterious duke with one goal in mind.
The Duke of Dellon is interested in nothing more than fulfilling the needs of running his ducal estate. As for a wife and an heir—he will get to it, eventually—as long as it fits neatly into his orderly life. But when a long-ago vow rears, landing upon his shoulders, he obligingly sets out to do what is required of him—stop Lady Pipworth from the foolery of operating a gaming house. And, if he should need to, marry the woman.

A vow invoked from the grave leads to a secret that could destroy everything.
Her gaming house a success, the last thing Adalia wants is an arrogant duke poking into her affairs. But when a sudden death threatens the very thing she holds dearest, can she possibly trust the one man that can save her and her nieces?

Note: The books in the Revelry's Tempest series by K.J. Jackson are each stand-alone stories and can be read individually in any order. These historical romances are set in the Regency and Victorian eras, and do not shy away from scenes with steamy heat, occasional naughty language, and moments that might possibly make you squirm.

Famous Book Quotes
"If you have a garden and a library, you have everything you need." ― Marcus Tullius Cicero
View More