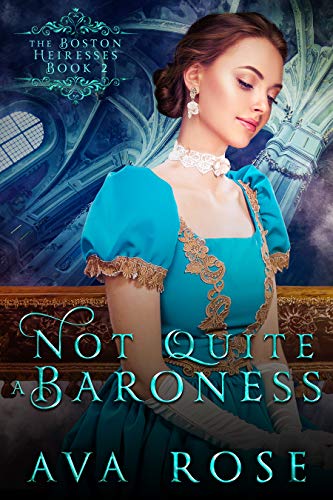 01/14/2023
A bold Baroness suspected of murder. A Viscount convinced of her guilt. Together, can they uncover more than the truth?

Princess Elizabeth Armstrong-Leeds, Baroness Esk, will do anything to prove her innocence. But Libby is the prime suspect in the murder of her kidnapper. With no evidence to support her claims, she sets out in a male-dominated world to uncover the proof that she in no possible way murdered her vile kidnapper. Risking her status in Boston's elite social circles, Libby delves deep into the underbelly of high society.

The Right Honorable The Viscount Henry DeHavillend relinquished his prestigious heritage to pursue a career in truth and justice as a private detective. Making a name for himself among Boston's elite, Henry is determined to unearth the truth behind every case he encounters. Although when he meets Libby, Henry begins to question the fine line between innocence and guilt. All evidence points to guilt, but Henry's growing attraction for the Baroness forces him to look deeper.

The truth regarding high society...
Someone wants to punish Boston's elite. Together, Henry and Libby must couple their knowledge and resources to solve the murder. The closer they work, the fonder they grow. Soon, more is on the line than innocence and guilt. Can they uncover the truth before their hearts are destroyed?

Read this story as a stand-alone, or read the series in order.

The Boston Heiresses series:
1 - Not Quite a Duchess (Anna and Pen)
2 - Not Quite a Baroness (Libby and Henry)
3 - Not Quite a Lady (Sarah and Tam)
4 - Not Quite a Princess (Mary and Bennet 1)
5 - Not Quite a Detective (Mary and Bennet 2)
6 - Not Quite a Bride (Mary and Bennet 3)

If you enjoy Victorian-era historical mysteries with a touch of clean and wholesome romance, you'll love this series by historical romance author, Ava Rose.

Famous Book Quotes
"The worst thing about new books is that they keep us from reading the old ones." ― Joseph Joubert
View More