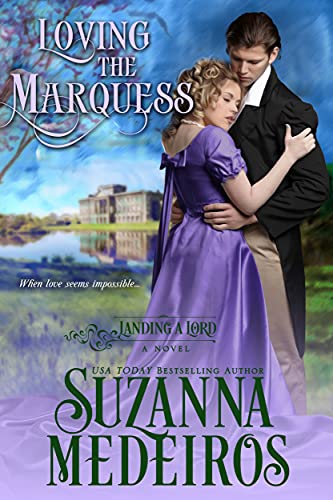 03/20/2023
He wasn't supposed to fall in love with her...

The Marquess of Overlea's plan was perfect. Marry the desperate Louisa Evans, saving her and her siblings from ruin, and produce an heir. But when he proposes, Nicholas doesn't tell her the real reason they must wed so quickly.

They are married when Louisa learns the Marquess doesn't intend to father his future heir himself. Drawn to her new husband in a way she never expected, Louisa has no intention of agreeing to his scandalous proposition. Instead, she shows him that what is developing between them goes far beyond a typical marriage of convenience.

Nicholas never imagined he would fall in love with Louisa. Despite the distance he tries to put between them, one thing soon becomes clear—he will never allow another man to touch her. Even if it dooms his family's future.

LOVING THE MARQUESS is a Regency Historical Romance. It contains the themes of marriage of convenience,
enemies to lovers, star-crossed lovers, wounded hero.

Famous Book Quotes
""I guess there are never enough books."" ― John Steinbeck, A John Steinbeck Encyclopedia
View More