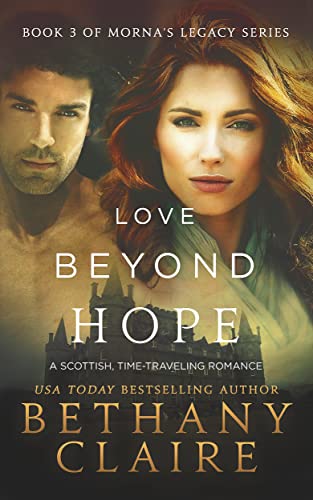 03/06/2023
Love is the most powerful kind of magic.
Baodan McMillan values many things in life: friendship, loyalty, kindness, but certainly not love. After the tragic death of his wife many years ago, he hardened himself to the idea of giving his heart to another. There is but one lass who can thaw his chilly heart, a lass he's never met nor knows of, a lass whose birth won't occur until centuries after his death.
Mitsy Fredrickson is in serious need of a distraction. With the ink still drying on her divorce papers, she flies to Scotland determined to forget about her own problems by helping her best friend re-enter reality. She knows Bri's claims that she is able to travel back in time and is currently living in the year 1647 are a lie but, instead of locating her friend, Mitsy falls prey to the same magic and is quickly forced to believe the impossible.
Modern and sassy, Mitsy finds few who know how to take her fiery personality in the seventeenth century, but she finds her match in Baodan, laird of McMillan Castle. He is her opposite in every way, yet she feels balanced in his presence. The more time she spends with him, the harder she falls. She suspects he feels the same way, but something is holding him back—a dark secret from his past that even Baodan doesn't fully understand. Mitsy works to uncover what is hidden in the hopes that with resolution Baodan will be free to love her. But the truth is darker than she expects, and it threatens to destroy them both.
Famous Book Quotes
"I cannot live without books." ― Thomas Jefferson
View More