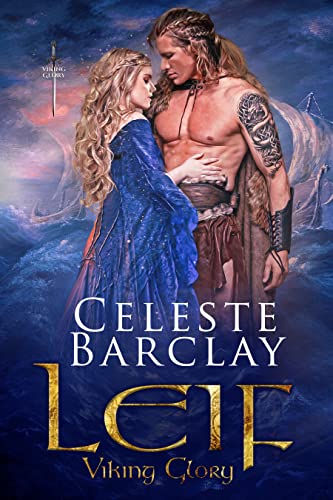 01/09/2023
Fate brought them together. Free will binds them.
After months at sea, Leif Ivarrson wants nothing more than to revel in the comforts of home. Yet when word arrives that a new threat has invaded their land, Leif is forced to take up his sword once more. Tasked with rescuing a jarl's niece, Sigrid, from this malicious enemy, Leif departs on a journey that will alter the course of his fate.
Since she was a young girl, Sigrid Torbensdóttir's visions have been both a blessing and a curse. Now a grown woman and powerful seer, she knew enemies would come for her, eager to exploit her gift. Yet her visions taught her that fate could not be denied or ignored. As she had foreseen it, the heroic Viking would save her and sweep them both up in the raging storm of inescapable destiny.
Drawn together by the will of the gods, Leif and Sigrid battle to save their people from a rival tribe's scramble for power. Will their blossoming love survive the tests of war and family? Can a match created by fate withstand the machinations of man?
Set sail for adventure in this steamy Viking romance sure to leave you breathless! Norse lore meets passion and intrigue in Leif, written by Celeste Barclay!
Viking Glory is a STEAMY historical series that will transport you back to the world of the ancient Norse with brave heroes and even stronger heroines. The series follows the lives and loves of five friends. Brother and sister, Leif and Freya, along with their cousin, Bjorn, and their friends Strian and Tyra sail the seas and conquer hearts.
This is a five book series where each book can be read as a standalone but is best read as part of the series. Each of the five friends has their own story, so be sure to check out the entire series for Freya, Tyra, Bjorn, and Strian's HEA and to discover what happens to the dastardly villain. Curious about how the saga began? Check out Lena & Ivar, the series prequel.
Digital Books

Famous Book Quotes
"There are worse crimes than burning books. One of them is not reading them." ― Joseph Brodsky
View More