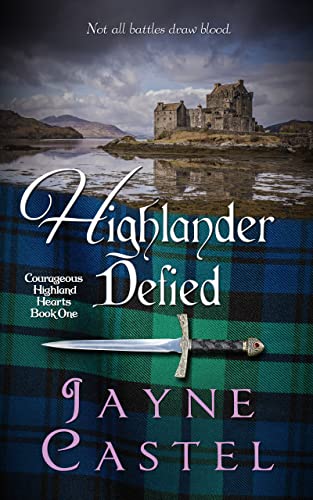 01/19/2023
What happens when an arrogant clan-chief, who faces down his enemies without flinching, is terrified of loving his wife? A marriage of convenience turns into a battle of wills in Medieval Scotland.
Beth Munro needs a husband. On the cusp of spinsterhood, she's had a run of ill-fortune—one that has earned her the moniker 'The Cursed Bride'. But when a proposal arrives from the Mackay clan-chief, Beth believes her luck has finally changed. 
Niel Mackay needs a wife. He doesn't care about the rumors that follow his bride-to-be. After nearly a decade in prison, he's focused on two things: gaining vengeance against his enemies and ensuring his bloodline survives. 
Love isn't part of the arrangement.
But even carefully laid plans can be doomed to failure. Beth struggles in a marriage with a man who shares his body but not his soul. Meanwhile, Niel fights against his growing feelings for his passionate wife. 
Not all battles draw blood … yet who will emerge the victor?
HIGHLANDER DEFIED is Book One of the Courageous Highland Hearts series. This steamy and emotional follow-up to Jayne Castel's bestselling Stolen Highland Hearts series follows the lives of four battle-hardened Highland warriors and the courageous sisters who capture their hearts.
Famous Book Quotes
"The love of learning, the sequestered nooks, And all the sweet serenity of books" ― Henry Wadsworth Longfellow
View More