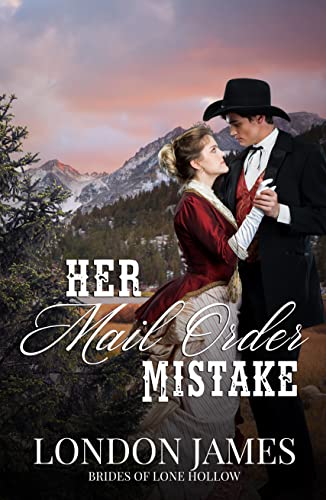 02/26/2023
Left at the orphanage by her dying mother, Lily Prescott is desperate to get to Lone Hollow to find her father. When the orphanage's headmaster receives word from the wealthy owner of the sawmill in town wanting a mail-order bride for his son, she knows just whom to send to marry the lad.
Roderick Townsend wanted to marry only one woman. But after an accident leaves him looking different than before, Emily Sanderson breaks off their courtship and breaks his heart. With his hopes to propose to the woman he loved dashed, he is less than thrilled when another young woman whom his father sent for shows up at his door as his new intended. As is his mother, who has plans of her own on how to get rid of the young blonde, she doesn't think is good enough for her son.
What will happen when sparks start flying between Roderick and Lily? Will his mother get her way in the end? And will Lily ever find the father she's been searching for? Or will there be nothing but a string of shattered hearts throughout the tiny town of Lone Hollow?
Digital Books

Famous Book Quotes
"Be careful about reading health books. Some fine day you'll die of a misprint." ― Markus Herz
View More