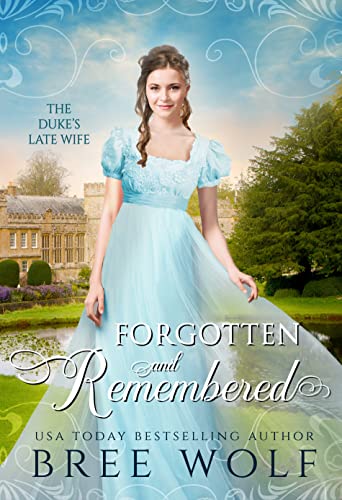 01/26/2023
In this beauty-and-the-beast regency romance by USA TODAY bestselling and HOLT Medallion winning author Bree Wolf, a grieving widower and a fierce young lady come to see that the past can never be forgotten, but its regrets can be forgiven.

England 1802: GRAHAM ASTOR, DUKE OF KENSINGTON is a beast and he knows it. Consumed by loss and misery, he has no need or desire for company or anything else polite society has to offer. What he needs is a wife—not for himself, but as a mother for his child—and it appears he's found the perfect timid, young wallflower for the job. A woman who will make no demands of him. A woman who will leave him alone with his pain.

When her ruthless uncle informs ROSABEL that she is to marry the dark, brooding and recently widowed Lord Kensington, terror steals into her heart. Without any other options, Rosabel soon finds herself tied to a man who refuses to speak to her. A man whose cold gaze sends chills down her back. A man utterly displeased with her presence.

However, as Rosabel and his daughter grow closer, Graham soon realizes that his new wife is a far cry from the timid wallflower he thought her to be. For Rosabel possesses a gentle strength he cannot ignore, and with each passing day, her kindness and tender joy become harder and harder for him to resist. Soon, Graham finds himself longing for the very thing he fears the most.Rosabel's love.

Will he dare open his heart to her?

If you like marriage of convenience stories with a touch of mystery, a dash of humour as well as deep, heartfelt emotions, then you'll love this installment of Bree Wolf's emotionally charged Love's Second Chance Series. Get FORGOTTEN AND REMEMBERED, grab a cup of tea, settle into your favorite reading spot and start this swoon-worthy romance now!

Famous Book Quotes
"but for my own part, if a book is well written, I always find it too short." ― Jane Austen
View More