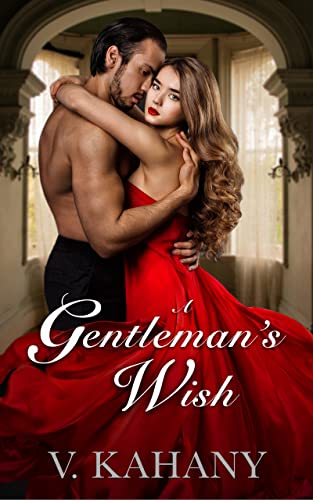 03/30/2023
A secret auction. An instant attraction. One wish.
A girl like no other.
At eighteen, Miss June Aveling's beauty is her most prized possession. With no family or means to survive, she can't afford to dream. So, her talent in drawing and the knowledge of entomology will remain just those—dreams. The money will come from elsewhere. She is about to become the top prize of a secret auction where the wealthiest of Victorian London bid on beauty. Soon-to-be courtesan, June is ready for what is to come. Until mysterious Desmon Shaw walks into her life…
A fateful joke.
Desmon Shaw suspects nothing when his friend takes him to a secret auction. But when Desmon meets June Aveling, his heart flutters like it hasn't since his bride left him at an altar years ago. He is smitten. The auction starts. The bids are placed. And the winning bid gives Desmon a choice of a lifetime.

A love that is stronger than prejudice...
A contract is signed. It's just a contract. Or so it was until Desmon finds himself falling hard for a woman who is destined to be a courtesan.
And June starts dreaming again. But when Desmon's past comes knocking on the door—the woman who was once destined to be his wife—June realizes she is not the only one who is after Desmon's heart. When ten days are up, the reality will be harsher than ever before. Will it be?
Love can be sweet, or it can be cruel when all you have is ten days…

"A Gentleman's Wish" a sensual historical romance set in Victorian England. A story of one true love, it is filled with passion and sizzling scenes. Reader discretion is advised.
Famous Book Quotes
"I do things like get in a taxi and say, "The library, and step on it." ― David Foster Wallace, Infinite Jest
View More