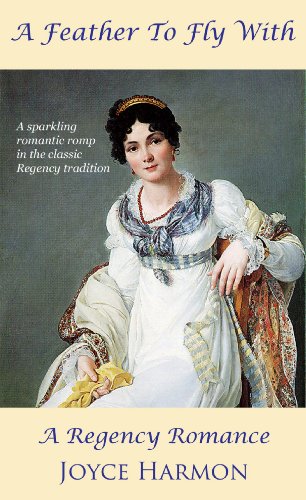 03/27/2023
It's not a Season...

... it's a scam!

Proper young ladies make their fortune by marrying it. Not Cleo - she's going to make her fortune by stealing it!

She'll take part in the London social whirl, dances and visits to the opera and delicate flirtations, and pose as a young lady on the Marriage Mart. But that's all an act. Her real plan is much more complex. And not exactly legal.

He's not just a Duke - he's a scientist!

Arthur knows it's time to settle down. So he scientifically sets about finding a suitable wife and duchess. Some sweet biddable young thing to bear his children and manage his estate, and leave him alone with his telescope.

That's what he's looking for. Instead he finds Cleo.

If you like your romance sweet, lighthearted and funny, with unconventional characters you'll long remember, you'll love A Feather To Fly With.

Get it now!

Famous Book Quotes
""Reading one book is like eating one potato chip."" ― Diane Duane, So You Want to Be a Wizard
View More