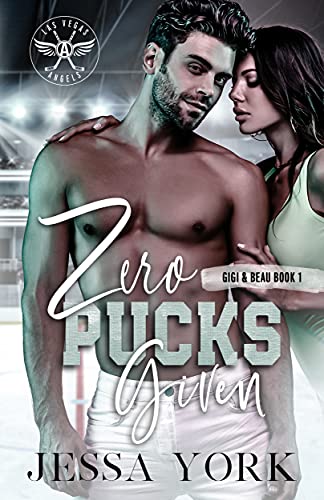 04/18/2022
They're both driven to succeed--at all costs. But neither of them expects that to include wedding vows...

Beau

Being captain of my team has always been a dream of mine since I first stepped out on the ice.

When Gigi slams into my life, everything I've known is shaken.
I've never been in a fake relationship before—especially with someone who hates me.

But if it means finally reaching my goal, I'll do just about anything. That is, if I can keep my eyes—and my hands—off her.

Gigi

I've dreamed of marrying Beau Moreau—superstar hockey forward—for as long as I can remember.

Now I dream about punching him right in the junk.

After he ticks me off and breaks my heart—all while ogling my chest—my girlhood crush on this older man is officially over.

I think.

The sports nonfiction genre comprises books containing knowledge about particular sports and the way they have played and autobiographies, or biographies, of players or coaches of most popular sports. Novels in the sports genre may also be on the history and source of a popular or major game and how it came to this stardom. Popular sports include, but are not restricted to: baseball, basketball, soccer, soccer, cricket, tennis, and hockey. In this genre, you will get the biography of a sportsman or any victory-related books. Also, sports training tips books like cricket tips, football tips fall under this genre. Cricket and football books are more popular than others in this category. 
Famous Book Quotes
"Books are mirrors: you only see in them what you already have inside you." ― Carlos Ruiz Zafón, The Shadow of the Wind
View More