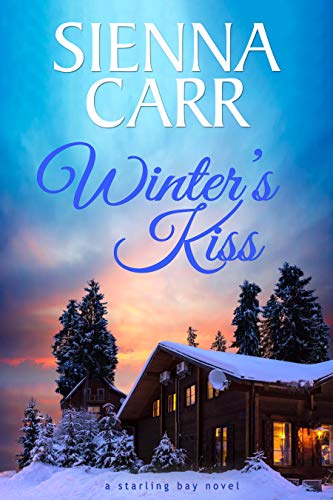 05/25/2022
She's the city girl from Boston. He's the gift shop owner from the bay. Their worlds were never meant to collide.

Dylan Fraser is an artist, a dreamer, and a failed actor. He runs a gift store on the edges of Starling Bay, a small coastal town where nothing much happens.

Merry Nicholls hates Christmas.
The festive season is full of bad memories, especially this year which marks the five-year passing of her husband's death. Falling ill due to stress, and at her mother's insistence, Merry reluctantly visits Starling Bay. She's supposed to recuperate, but with her surly daughter and her Great Dane in tow, not to mention the town's busy body on her back, recuperation might not be possible.

But when her dog crashes into a gift shop, breaking a collection of handmade Christmas coffee mugs, all chances of an easy recovery period go out of the window.

Winter's Kiss is a STANDALONE small town friends to lovers romance with a HEA.

In simple words, Books that are set during a holiday season or celebrate something about a particular holiday comes under the Holiday genre. These types of books are purely based on the occasion; for example, books that show about some special days or festivals fall under the holiday category. But the question is, why you need to read this? The simple answer to this question is, it helps you to see how people spend their special day and how they feel about that day. These kinds of books give you positivity toward your loved ones as most books are written on Christmas. 
Famous Book Quotes
""There is no mistaking a real book when one meets it. It is like falling in love."" ― Christopher Morley, Pipefuls
View More