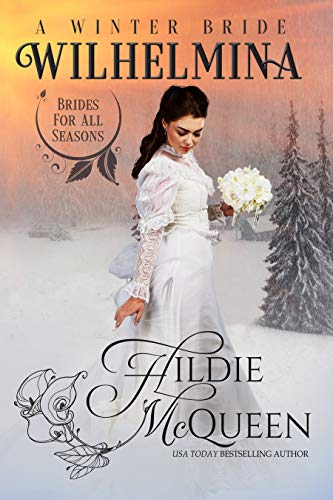 08/06/2022
A ruined woman like her, has limited options...

What could have been a fairytale beginning turns out to be this bride's nightmare.

Answering a mail order bride ad, Wilhelmina travels to Montana in hopes of a fresh start. Instead of meeting Wilhelmina at the train station, her husband-to-be is in the center of town brawling.

Marcus Hamilton is blindsided twice. First, by a mail order bride ad posted for him by his mother and sister, and secondly, by the exquisiteness of the woman who arrives to marry him.

When his bride to be wishes to cancel all plans after he fails to make a good first impression, how far will Marcus have to go to prove his worth?

A must read because it's a page-turning start to the Brides for all Seasons series!

Famous Book Quotes
"Science and religion are not at odds. Science is simply too young to understand." ― Dan Brown, Angels & Demons
View More