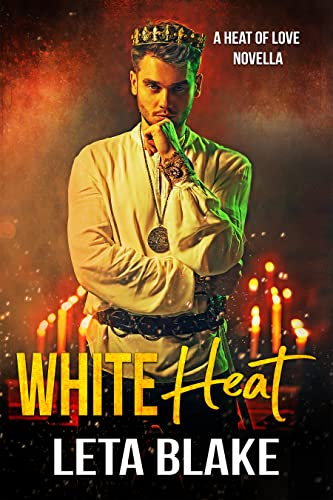 04/16/2023
Forbidden love conquers all
Student Vale Aman uncovers a tale of forbidden love and boundless devotion in an ancient journal dating from the early years following the Great Death when the world was divided into kingdoms known as Lineages.
Sian Maxima, the heir to a great Lineage, wants to marry his childhood sweetheart, Avila Rossi. But their love is outlawed. After a secret, desperate tryst is discovered, Avila alone will be punished for their transgressions.
Only Sian can save him.
Within the journal's pages, Vale uncovers a story to inspire and strengthen him while he waits to find an equally great love of his own.
White Heat is a standalone prequel to the book Slow Heat in Leta Blake's Heat of Love universe. It's set against a faux-historical backdrop in a post-apocalyptic world and contains fantastical tropes.
Famous Book Quotes
"There are worse crimes than burning books. One of them is not reading them." ― Joseph Brodsky
View More