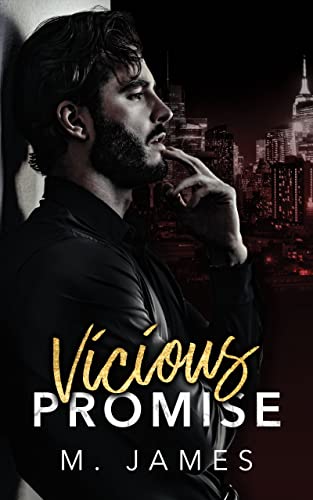 01/27/2023
There's only one choice for this innocent bride. Marry me or die.
I never wanted a wife.
But when the Bratva tries to take what was promised to me, it's time to claim what's mine.
I thought she would be a burden, a nuisance. A wife that I could lock away forever and forget about after our wedding night.
But Sofia Ferretti turns out to be the most beautiful woman I've ever seen. Sweet, innocent—and virginal.
Too good for a ruthless killer like me.
I'm not here to seduce her; I'm here to keep her alive. Safe from everyone in Manhattan who wants her dead.
The Bratva are coming.
To take her.
To kill me.But they don't know how vicious I can be when it comes to keeping my promises. And I've already sworn to myself this: the only one taking Sofia's innocence...will be me.
One-click to start reading today!
Vicious Promise is the first novel in the Promise trilogy, part of the Mafia Brides series, and is not a standalone. The series is COMPLETE!
This book contains graphic violence and sexual themes that may not be suitable for all readers. Vicious Promises is best suited for fans of Nicole Fox and Rina Kent, who love their heroes damaged and their romance dark.
Famous Book Quotes
"Literature is a luxury; fiction is a necessity." ― G.K. Chesterton
View More