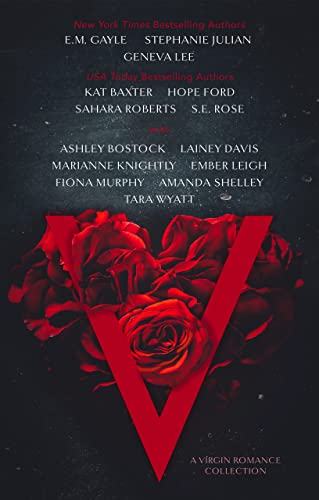 02/05/2022
You never forget your first time. Fourteen of romance's hottest authors bring you a collection featuring sizzling all-nighters, short and steamy quickies, and everything in between. All with one thing in common: it's all about the V...
The collection includes:
Novels
Nothing But Trouble by Ashley Bostock
Seducing Whitney by Stephanie Julian
Alexander and Rebecca by Marianne Knightly
London Dynasty by Geneva Lee
Breaking the Sinner by Ember Lee
His On Demand by Fiona Murphy
A Fierce Princess by S.E. Rose
Vince by Amanda Shelley
Novellas
Jack of Hearts by Kat Baxter
V-Card Sweetheart by Hope Ford
Deep in the Pocket by Lainey Davis
Gabe's Obsession by E.M. Gayle
Jasmine by Sahara Roberts
Scoring Position by Tara Wyatt
In simple words, Books that are set during a holiday season or celebrate something about a particular holiday comes under the Holiday genre. These types of books are purely based on the occasion; for example, books that show about some special days or festivals fall under the holiday category. But the question is, why you need to read this? The simple answer to this question is, it helps you to see how people spend their special day and how they feel about that day. These kinds of books give you positivity toward your loved ones as most books are written on Christmas. 
Famous Book Quotes
"but for my own part, if a book is well written, I always find it too short." ― Jane Austen
View More