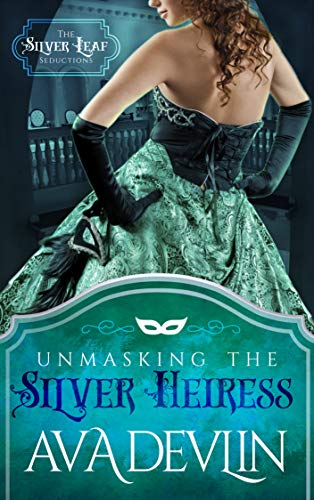 12/13/2022
Nell Applegate was in over her head ...
Running off with her best friend's intended was not how she imagined securing the man of her dreams. Getting tangled in a web of espionage and mystery was also less than ideal.

Nathaniel Atlas was gorgeous and charming, an impossibly good catch for an unfashionable bluestocking like Nell, but what dangerous secrets were hidden under that polished politician's mask of his? What was he really after, and how did he become entangled with the enigmatic Silver Leaf Society in the first place?
What Nell doesn't know is that her new husband is just as curious about her. How did this shy schoolgirl derail his life so thoroughly, and what in God's name is she doing involved with spies and smugglers?
To find the answer, he'll have to take her to the last place in the world he wishes to be ... his childhood home.
Secrets and sacrifice are hidden deep in the ruins of Meridian House, if they are brave enough to unearth them.
Unmasking the Silver Heiress is the first in Ava Devlin's new series, The Silver Leaf Seductions. If you love sweet and steamy Regency romances, perplexing mysteries, and a touch of danger, this is the book for you. Grab your copy today!
Digital Books

Famous Book Quotes
"Think before you speak. Read before you think." ― Fran Lebowitz, The Fran Lebowitz Reader
View More