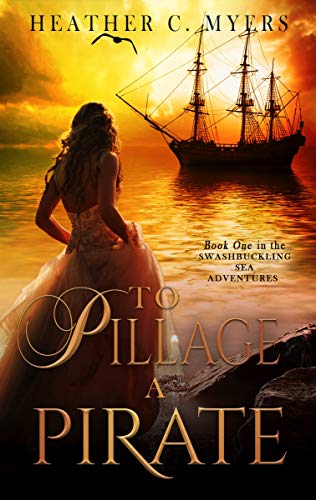 10/28/2022
A Robin Hood pirate captain encounters a saucy barmaid with a dark secret that threatens to ruin both of their lives.


Belle has no intention of returning to Port Royal and to a life she wants to forget. She needs to get off Tortuga and start a new chapter in her life, not take a step back. Everyone, including her family, think she's dead…and she plans to keep it that way.

Captain Donovan offers her a way off Tortuga in exchange for her services: posing as his bride to gain trust from a wealthy tradesman. But Belle soon realizes the pirate's plan to pillage and plunder the tradesman's estate will only draw attention to Belle's attempt to escape.

After all, the wealthy tradesman is Belle's father.

But Belle's life isn't the only one hanging in the balance. Donovan is wanted for his multiple crimes against the Crown. If he's discovered, he'll be hanged on the gallows, and Belle's haunting, secret past may make her more of a risk than an asset.

Belle and Donovan have nowhere else to turn but to each other, but accepting one another's help could ruin everything.

Fans of Pirates of the Caribbean and Robin Hood will get addicted to this swashbuckling adventure. Scroll up and 1-click this book today!

Famous Book Quotes
"Classic′ - a book which people praise and don't read." ― Mark Twain
View More