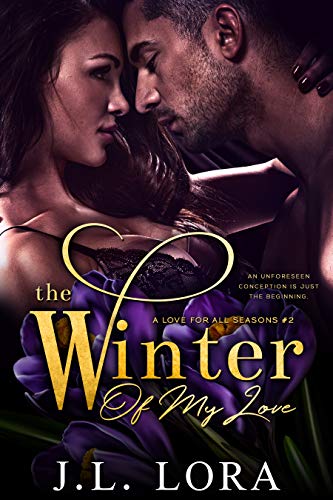 03/12/2023
All Spencer Grayson wants is to have the baby that he and his late wife planned. Finding a surrogate to carry the frozen embryo will grant his wish. But the wrong woman is inseminated. Now, his world is collapsing.

Artist Winter Alexander has painted a perfect picture of her life. When a routine procedure results in an accidental pregnancy, the portrait she created blurs into something surreal. It's a detail she can't brush over—especially when Grayson expects her to carry his child to term.

Grayson's heart is drawn to Winter's warmth and colorful perspective. She challenges and excites him. Beneath his mask of cold calculation and indifference, Winter finds a torch of desire and vulnerability that touches her own soul. What shocks her most are the flourishing feelings for the man who threw her life off-kilter.

Together, they embark on a 40-week journey, navigating through a sea of self-doubt, conflicting emotions, and rising passions. Grayson must persuade Winter to make him and the baby part of her picture-perfect portrait. But when Winter is faced with the shocking truth, will the distorted landscape of their past ruin their chance at forever?

The Winter of My Love is a standalone, full-length romance with an HEA. While it's part of a series, each book is a different couple and can be read on it's own.

Famous Book Quotes
""I guess there are never enough books."" ― John Steinbeck, A John Steinbeck Encyclopedia
View More