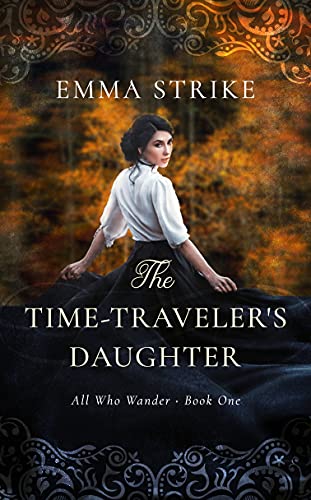 02/20/2023
Her father was a time traveler, and he left her with a mission...
The year is 1929, and Catherine Christie's world turns upside down when, on her 25th birthday, she receives a box from her long-dead father containing an explosive secret: that he was a time traveler. In the box is also a medallion that can take her into the past and breadcrumbs to the largest pirate treasure that has ever been lost, a treasure her ancestors have sought for generations…
Sebastian Talbot is a disgraced former Duke who trades in antiquities. He meets the alluring Catherine at The Great Exhibition of 1851, unaware that she is 80 years before her time and is laying a trap to get her hands on the pendant he always wears around his neck. She seduces him, grabs the necklace and plunges them both into the past…
As Catherine and Sebastian embark on the adventure of a lifetime, the pull of their desire is as magnetic as their magical medallion. The closer they get to finding the lost treasure, the closer they get to each other. But Sebastian still doesn't know who she really is. Will Catherine reveal her secret and give them a chance at love?
This is the first book in the All Who Wander series, time-travel romance novels that sizzle with passion and adventure. If you are a fan of love stories that are a wild romp, you'll love The Time-Traveler's Daughter.
Discover the next romance series to fall in love with. Order your copy today!
Famous Book Quotes
"The world is a book and those who do not travel read only one page." ― Augustine of Hippo
View More