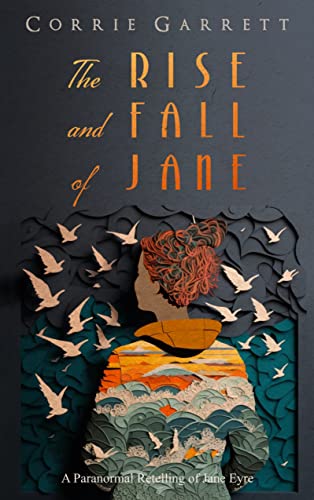 02/12/2023
A torn sealskin, a murderous siren, and a lost daughter are only part of the mystery Jane must solve on Kingstree Island. For those who loved the idea of Pride and Prejudice and Zombies, here is Jane Eyre and the selkies--a loving homage to Jane Eyre and the paranormal romance genre.
Jane Agosto (named for the month of August, when the nuns found her) leaves behind her lonely past to become a nanny for the daughter of Miles Hayes, a mysterious oil millionaire on Kingstree Island, South Carolina. Despite their different backgrounds, their unexpected chemistry and friendship soon leave Miles wanting more.
Unfortunately, Miles has secrets, lots of them, and one in particular that threatens his life. Selkies are made for loyalty, and his was misplaced a long time ago.
Jane wants to help him, but she's smart, and she's starting to guess that the seals on Kingstree are not what they seem.
Then there's Miles's assistant, who misses work during the full moon, and his housekeeper, who seems to be drinking blood?
Hayes House is swamped in mysteries, and Jane and Miles must swim to the bottom before they find each other.
Enjoy this modern variation on Jane Eyre as a paranormal, friends-to-lovers, millionaire romance!
Republished with changes, January 2023.
Digital Books

Famous Book Quotes
"The love of learning, the sequestered nooks, And all the sweet serenity of books" ― Henry Wadsworth Longfellow
View More