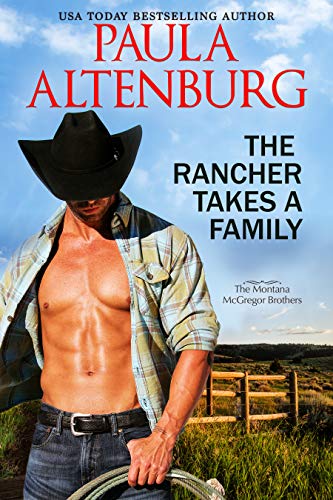 04/03/2023
Rugged rancher Jake McGregor wrangles cattle better than kids, but when he's suddenly saddled with three grieving children, he's determined to step up. His sister's kids shouldn't pay for her error in judgment in naming him guardian. Problem is, he doesn't have a clue what he's doing. And the woman who attempts to help with his every fumble is the one woman he wants to steer clear of...

Lacey Anderson loves a challenge, but Jake's already broken her heart once. When his tall shadow darkens the doorway of her classroom, she's ready to shut him out - until she meets her new students, and sees the desperation in Jake's eyes. Emotional intelligence is so not his forte. But she's done banging her head against that wall.

Jake, however, is finally ready to learn how to love and Lacey's the teacher he wants. Is she willing to risk her own heart again to teach him?

Famous Book Quotes
"Books are mirrors: you only see in them what you already have inside you." ― Carlos Ruiz Zafón, The Shadow of the Wind
View More