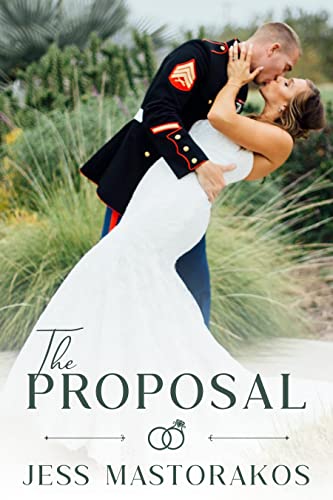 02/12/2023
My best friend is basically my dream girl. Too bad I can't have her.
As a Marine who jumps out of perfectly good airplanes for fun, you could say I'm fine with taking risks.
But not when it comes to Shelby.
For years, I've been firmly in the friend zone, right where she wants me. And since I won't risk our friendship, that's where I'll stay.
But I can't pine over her forever. So I move on.
I ignore the fact that my current relationship lacks the kind of sparks that shoot through me whenever my best friend is near.
Then when I propose to my girlfriend only to be rejected in front of the whole town, the joke's on me.
Turns out proposing to the wrong woman because you can't have the right one is a bad idea.
Who knew?
But Shelby has big reasons for keeping me at arm's length, and when she finally tells me where she stands, it's all I can do not to crumble under the weight of it.
Shelby thinks I deserve more than she can give me, but she's always had my heart.
Now I'm determined to show her that she can trust me with hers.
The Proposal is a small-town military romance, written in first person with alternating POVs. This clean romance has all the feels and swoony kisses, and can be read as a standalone or as part of the Brides of Beaufort series.
Digital Books

Famous Book Quotes
"My library is an archive of longings." ― Susan Sontag
View More