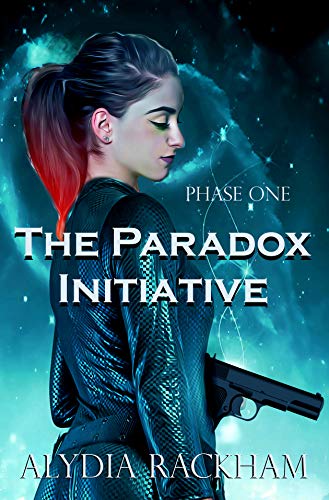 03/22/2023
To save her family, she has to trust a man whose past is a mystery and whose future is riddled with danger.
A huge machine appears out of nowhere in the middle of young Kestrel Evans' shop in the KC Space Port, and an intimidating stranger steps out of it, toting a sawed-off shotgun. The next minute, the machine self-destructs-- And the stranger saves her life. Now, Kestrel has become entangled in a centuries-long hunt for an infamous scientist, and swept into a race across the galaxy. Can this stranger be trusted, or will he lead her to her death?
"The Paradox Initiative" is the first story about Kestrel Evans and her interstellar adventures. If you enjoy "Back to the Future," "Tron," and "Star Trek," you will love this.
Start the adventure with "Paradox Initiative" today!

Famous Book Quotes
"If you go home with somebody, and they don't have books, don't fuck 'em!" ― John Waters
View More