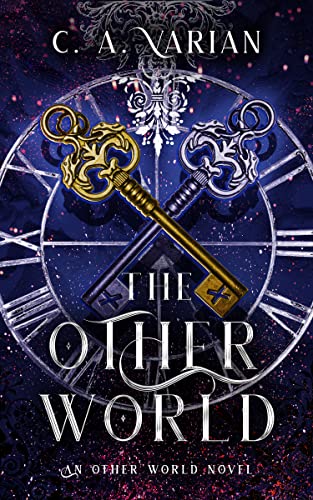 01/03/2023
Fate chose them for each other, even though they're worlds apart.
Stage IV thyroid cancer was a death sentence for 19-year-old Elianna Foster, until she received "the key." The enchanted item opens a doorway to the fae realm, a place where illness can no longer plague her, but if she crosses the portal, there is no turning back—literally. Elianna must choose between living in a strange new realm, forsaking her life in the human world, or staying behind with her loved ones until her body finally gives out.
The decision is anything but simple. Rumors abound about the other world. Some say her soulmate awaits her arrival with her key's twin. Others say human females are subjugated and forced to serve as bed slaves and breeding stock.
When an emergency forces Elianna's hand, she crosses through the one-way portal, but the situation she finds herself in is not a fantasy… It's a nightmare.
Captured by a fae nobleman, Elianna's chance at happiness withers before her very eyes. But little does she know, even as she suffers at the hands of her captors, her mate is searching for her, and he'll stop at NOTHING to get her back.
Can Elianna's fated mate find her before the flesh traders sell her off and ship her away? Or is her second chance at life doomed to be as hopeless as the first?

TRIGGER WARNINGS
There are many mature themes throughout the book. It is not intended for readers under 17 years of age.
The following themes are explored in The Other World: graphic (consensual) sexual content, terminal illness/contemplating death, captivity, slavery, abduction, talks of rape and abortion, torture, sex trafficking, talks of suicide, vulgar language, and murder.
Famous Book Quotes
"The worst thing about new books is that they keep us from reading the old ones." ― Joseph Joubert
View More