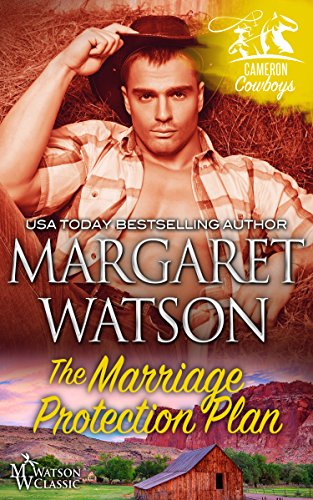 01/16/2023
Deputy Ben Jackson, a man determined to avoid commitment, needs a wife immediately. A traumatized eight-year-old child, smuggled out of a war torn country, trusts only Ben. And Ben wants to adopt Rafael. But with couples clamoring to adopt the boy, Ben fears a single man doesn't stand a chance

The only logical choice for a wife is Janie Murphy – Ben won't have to fake his attraction to her. He's yearned for Janie since they spent one night together five months ago.

After a single night with Ben, Janie cut off all contact with him. She's a woman hiding dangerous secrets, and peril threatens anyone close to her. She won't put Ben in the line of fire, despite wanting him more than she's ever wanted anything.

The closer the adoption hearing gets, the more desperate Ben becomes. When Janie finally tells him her secret, Ben proposes a trade – marry him and he'll protect her. But it's a deal with the devil. Caught between desire and fear, will they be able to reach for what they want most?

Famous Book Quotes
"Classic′ - a book which people praise and don't read." ― Mark Twain
View More