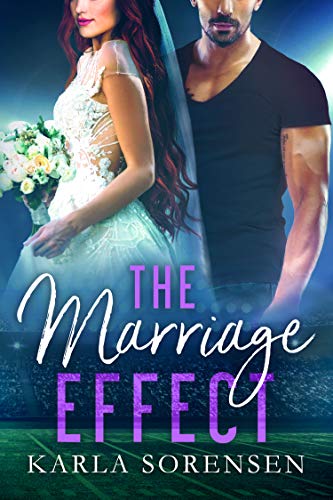 03/18/2022
Logan Ward drives me just a little crazy. It's the only reason I can explain how I ended up fake-married to him. He's got those dark eyes and broody stares, totally unflappable, which is a good trait in a star defensive football player. Maybe it's because I don't always think things through, or because he does drive me crazy, but when I find out he needs a wife to keep custody of his four younger sisters, I have no problem volunteering for the job.

I have my own reasons for needing a husband, and striking a mutually beneficial bargain with Logan is the perfect solution. Plus, it can't be that hard to wrangle four young girls and a big grumpy football playing husband, right?
Wrong.

Our simple solution creates a whole new problem. Logan and I aren't as different as we thought. My reluctant groom has fire inside him, and I can't wait to light the match.

Digital Books

The sports nonfiction genre comprises books containing knowledge about particular sports and the way they have played and autobiographies, or biographies, of players or coaches of most popular sports. Novels in the sports genre may also be on the history and source of a popular or major game and how it came to this stardom. Popular sports include, but are not restricted to: baseball, basketball, soccer, soccer, cricket, tennis, and hockey. In this genre, you will get the biography of a sportsman or any victory-related books. Also, sports training tips books like cricket tips, football tips fall under this genre. Cricket and football books are more popular than others in this category. 
Famous Book Quotes
"Books are mirrors: you only see in them what you already have inside you." ― Carlos Ruiz Zafón, The Shadow of the Wind
View More