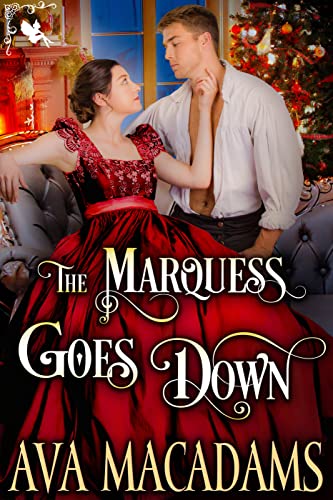 08/17/2022
"You will be in love with me by the end of the month..."

Despite her promising marriage prospects, Lady Seraphina doesn't care for any of her boring suitors. And the Christmas festivities seem to have awakened a naughty spirit in her she didn't know she possessed.

Few gentlemen in the Ton have worse reputations than Christian Crawley, the Marquess of Daubend. Tormented by his tragic past, Christian is back to London and focused on one thing and one thing only: revenge.

In his efforts to seduce and hurt the feisty minx, he dares her: He will make her fall in love with him in less than a month. Only, he never had thought that introducing her to the world of pleasure would cause him to lose his heart first...

*If you like a realistic yet steamy depiction of the Regency and Victorian era, then The Marquess Goes Down is the novel for you.

This is Ava's 19th novel, a historical Regency romance standalone novel of 80,000 words (around 400 pages). No cheating, no cliffhangers, and a strong happily ever after.

Pick up "The Marquess Goes Down" today to discover Ava's fantastic new story!

Famous Book Quotes
"Reading one book is like eating one potato chip." ― Diane Duane, So You Want to Be a Wizard
View More