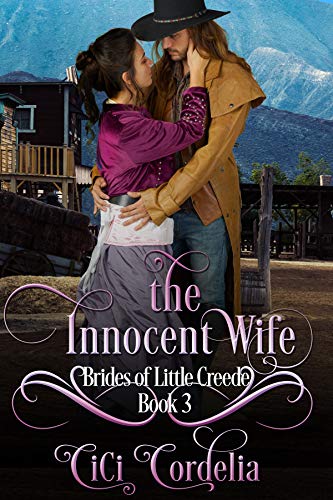 12/18/2022
JOSHUA . . .

As the Sheriff of Little Creede, Joshua Lang has had his hands full more than once. Protecting his town from a criminal bent on destructive revenge. Keeping the peace when Little Creede grows too fast for its own good during the height of the silver mining boom. Trying to remember a certain beautiful, shy, and sheltered young woman is off-limits because she's the baby sister of his two best friends.

VIVIAN . . .

For Vivian Carter, it's not easy being the younger sister of the Carter brothers, two of the strongest, most honorable men she has ever known. But she's a grown woman now, ready for a life—and love—of her own. In trying to assert her independence and claim her womanhood, she finds herself stymied by not only her brothers' overbearing opinions, but the maddening habit Joshua Lang has, of pushing her away just as things between them start to get "interesting."

THE SHERIFF AND THE VIRGIN . . .

Everyone seems to be finding love in Little Creede, marrying and building their families. As Colorado grows larger and richer, will Vivian and Joshua find their way to each other?

Digital Books

Famous Book Quotes
"I lived in books more than I lived anywhere else." ― Neil Gaiman, The Ocean at the End of the Lane
View More