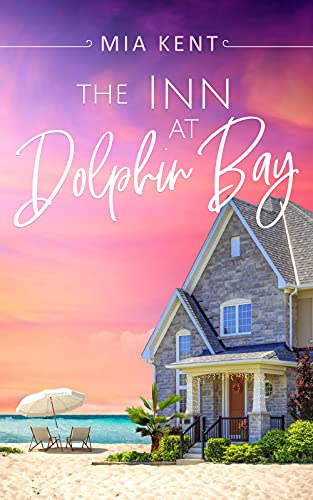 03/06/2022
A scandalous affair. An old man with an attitude problem. A family inn crumbling to the ground.

Will she ever survive the summer?

Tana Martin was living her best life... until suddenly, she wasn't.

When she catches her husband with a woman half her age, her friend suggests that she needs a little "you time" - meaning swimsuits, Mai Tais, and golden-sand beaches, not a cantankerous old man who needs a caretaker and a family inn that has fallen into a state of disrepair

She should be celebrating her silver wedding anniversary. Instead, she's gearing up for the worst summer of her life.

But Dolphin Bay, the small island off the coast of Maine where Tana spent many of her childhoods, has more than a few surprises in store. Amid the sea-breeze days and starry nights, old friendships are rekindled, new flames are ignited, and Tana begins to realize that the life she left behind might not be the one she craves after all.

Visit the beautiful island of Dolphin Bay, where friendship, hope, love, and pastries are plentiful. This small-town women's fiction series is perfect for readers of all ages.

Digital Books



A clean love is simply a means to spell out a love story that will not include explicit sex, excessive gore and violence, and profanity. The category is started by amazon. This new category helps readers that desire the love and emotion without particulars of this romantic bedroom kitchen/car/outside / etc.--gymnastics to discover exactly what they're looking for. You may read this book with your family. This class is specially created for readers that are uncomfortable reading fantasy books with sexually explicit material, an excessive amount of blood and guts, and a lot of f-bombs.
Famous Book Quotes
"The love of learning, the sequestered nooks, And all the sweet serenity of books" ― Henry Wadsworth Longfellow
View More