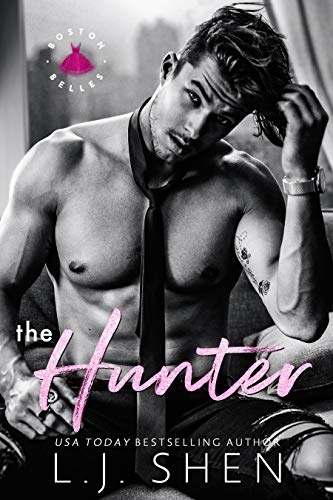 01/03/2022
#1 In the entire Kindle Store

From USA Today Bestselling author L.J. Shen comes a new, fun, steamy standalone about a notorious playboy and the nerdy girl who brings him to his knees.

Boston's debauched elite is going up in flames, and it's the Fitzpatrick family that set it on fire.
ʜᴜɴᴛᴇʀ

I didn't mean to star in a sex tape, okay?
It was just one of those unexplainable things.
Like Stonehenge, Police Academy 2, and morning glory clouds.
It just happened.
Now, my ball-busting father is sentencing me to six months of celibacy, sobriety, and morbid boredom under the roof of Boston's nerdiest girl alive, Sailor Brennan.
The virginal archer is supposed to babysit my ass while I learn to take my place in Royal Pipelines, my family's oil company.
Little does she know, that's not the only pipe I'll be laying…

Sailor
I didn't want this gig, okay?
But the deal was too sweet to walk away from.
I needed the public endorsement; Hunter needed a nanny.
Besides, what's six months in the grand scheme of things?
It's not like I'm in danger of falling in love with the appallingly gorgeous, charismatic gazillionaire who happens to be one of Boston's most eligible bachelors.
No. I will remain immune to Hunter Fitzpatrick's charm.
Even at the cost of losing everything I have.
Even at the cost of burning down his kingdom.

Digital Books

The sports nonfiction genre comprises books containing knowledge about particular sports and the way they have played and autobiographies, or biographies, of players or coaches of most popular sports. Novels in the sports genre may also be on the history and source of a popular or major game and how it came to this stardom. Popular sports include, but are not restricted to: baseball, basketball, soccer, soccer, cricket, tennis, and hockey. In this genre, you will get the biography of a sportsman or any victory-related books. Also, sports training tips books like cricket tips, football tips fall under this genre. Cricket and football books are more popular than others in this category. 
Famous Book Quotes
"My Best Friend is a person who will give me a book I have not read." ― Abraham Lincoln
View More