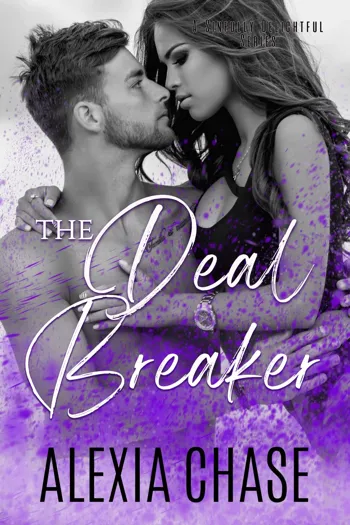 01/25/2023
Can a man find love with his best friend's baby sister?
Ryker is a good guy. He's fought his feelings for his friend's sister for years. Joe even made his buddy promise not to take his sister's innocence.
Now, Joe has graduated from college, and Lacey has moved into town. Without their built-in barrier, will Ryker and Lacey succumb to their feelings?
Lacey is determined to find a guy who can fulfill her desires. Ryker is the man she wants, but he's refusing to budge.
Will she seek out someone else to light her world on fire? Or will Ryker "break the deal"?
Do you like to feel the rapid heartbeat and fluttering butterflies of falling in love?
The Deal Breaker is a standalone, forbidden, brother's best friend romantic short story between a hero who is determined to stand by the bro code and a heroine who's dead-set on spreading her wings. The Deal Breaker told in her point of view...all set in the Alexia Chase's Sinfully Addictive World.
Famous Book Quotes
""There is no mistaking a real book when one meets it. It is like falling in love."" ― Christopher Morley, Pipefuls
View More