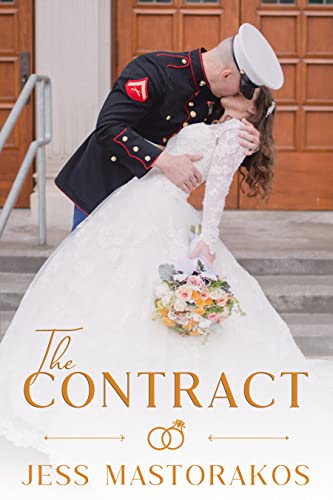 02/11/2023
It started as a marriage of convenience, then turned into so much more.

Zoe Katsaros is one of my best friends. She's also a fellow Marine who has my respect as well as my admiration after what we went through on deployment together.

The one thing I never thought she'd have? My last name.

But my family will lose everything if I don't find a way to pull in some extra money, and her dad is trying to push her into an old-school arranged marriage with a guy she doesn't even like, let alone love.

Thanks to dual-military benefits and my willingness to embrace her Greek family's traditions, a contract marriage between friends might be the perfect way to solve both of our problems.

But married life might not be all its cracked up to be, even when it's with your best friend. We come from different worlds and even though that's never mattered before ... it matters now.

She can teach me to Greek dance and how to pronounce the names of their favorite foods, but how can I be the husband her family wants me to be when my own family has only shown me what not to do?

One thing's for sure: being married to Zoe might have started as a means to an end, but I'll stop at nothing to make it so much more.


*Fans of My Big Fat Greek Wedding and Netflix's Purple Hearts will love this military marriage of convenience book with tons of Greek flair!*


The Contract is a small-town military romance, written in first person with alternating POVs. This clean romance has all the feels and swoony kisses, and can be read as a standalone or as part of the Brides of Beaufort series.

Famous Book Quotes
"A house without books is like a room without windows." ― Horace Mann
View More