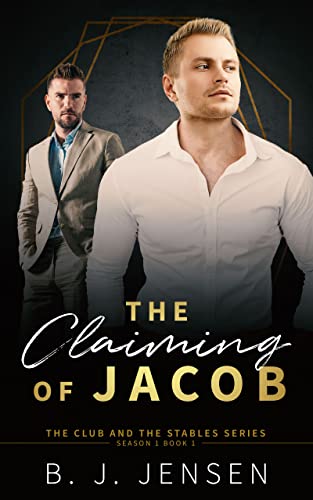 06/26/2023
Seduction. Love. Scandal. Destruction.


Jacob, a college wrestler with Olympic potential, is in desperate need of a job. Landing a bellhop position at a luxury hotel, he catches the eye of 40-year-old billionaire playboy Jean-Pierre Skye. The age gap matters nothing to them, and Jacob willingly submits to Jean-Pierre's possessive nature. There's only one problem: employees can't have relationships with guests.

To circumvent this, Jacob joins the stables, the hotel's high-end escort service, so they can be together. But soon, an enemy of Jean-Pierre learns the billionaire's weak spot and will attempt to destroy him through Jacob. If their steamy romance is ever made public, society will crush Jacob's sports aspirations and future. Is their love worth the risk?

Read now to discover your new favorite billionaire MM romance erotic thriller featuring an age gap, a jealous lover, and a lavish lifestyle.
Digital Books

Famous Book Quotes
"Books are mirrors: you only see in them what you already have inside you." ― Carlos Ruiz Zafón, The Shadow of the Wind
View More