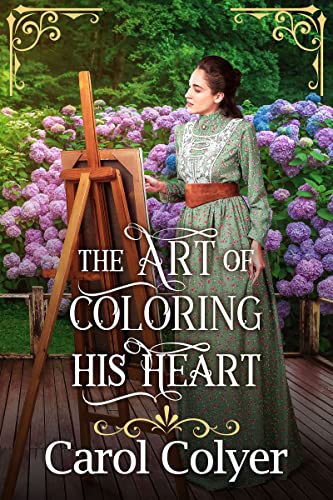 08/16/2022
Violet Grey is an intelligent, and creative young woman, who aspires to study art. Yet, her dreams are shattered after her father's untimely death and the arbitrary deprivation of her fortune. Lost and heartbroken, she tries to regain control of her life by taking advantage of her talent; she paints and sells portraits of wealthy men in her new town. But her big break comes when she is asked to portray the dashing man living next door... The spark between them is undeniable, but can she get past his arrogant facade and build a truthful connection with him?
Her heart is slowly blooming like a colorful garden...
James Oroville is a handsome yet arrogant man who looks down on people who have less, as he believes it's a fate they brought to themselves. However, his father's sudden passing leaves him with a cattle ranch and an enormous legacy to manage, and his life suddenly becomes isolated and mundane. All until he meets the lovely Violet; he is mesmerized by her but his pretentious mannerisms build a solid wall between them. Is Violet what he needs to throw him off his high horse and help him overcome his prejudice?
Love is not in his choice but in his fate...
Their lives take an unexpected turn once again when James finds himself in desperate need of Violet's help and skills. As they work together to uncover the fraud that could potentially change his life forever, Violet starts seeing past James's snobbery, and a ray of hope lights their way. Can they ultimately find a way to make their two worlds one? Will they manage to cooperate harmonically to save the day and create a happy future together?
"The Art of Coloring his Heart" is a historical romance novel of approximately 80,000 words. No cheating, no cliffhangers, and a guaranteed happily ever after.
Famous Book Quotes
"Classic′ - a book which people praise and don't read." ― Mark Twain
View More