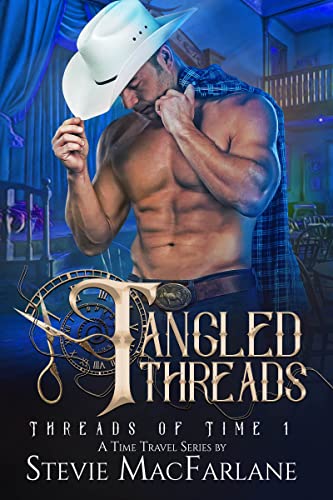 03/28/2023
Morgan Whittaker is a shadow of the man he once was. Plagued by personal tragedy, his marriage in shambles, and wounded while serving his last tour of duty he only wants to be left alone.
Despite knowing their marriage is over, Cara Whittaker finds it painful and annoying to see what her husband has become. The Quantum physicist offers him a once in a lifetime chance...to travel back in time.
What he finds there is more than he ever dreamed. He's been warned not to tamper with the fragile fabric of the future, but danger is coming. Can he stop it and change his destiny or will he run out of time?

Will he once again follow the rules or will he throw caution to the wind and step up to be the man he's meant to be?


The novel has been previously published. It has been extended, re-edited, and is offered for your enjoyment by the original author.
This book contains elements of the familial discipline relevant to the era in which it's written. If physical punishment offends you, you may not want to purchase this book.

Famous Book Quotes
"Books are mirrors: you only see in them what you already have inside you." ― Carlos Ruiz Zafón, The Shadow of the Wind
View More