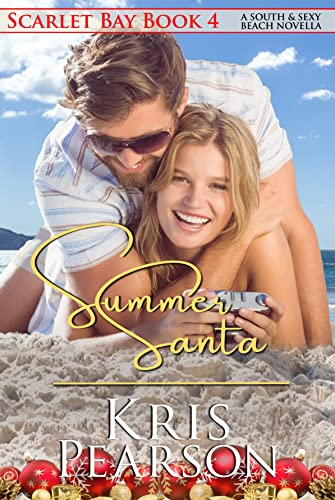 02/18/2022
Strangers to lovers, because he's irresistible.
In other families she'd be the extrovert – the middle daughter with nothing to lose. But Becca Wynn is serious, solitary, and thinks she's happy that way. When - oops! - she knocks Mack Mackay off his crutches, her ordered life is turned upside down.
Mack is a scientist. He's sociable, optimistic, and determined to add more fun to Becca's life. She's way out of her comfort zone - and her limping, laughing new friend with the ridiculous beard he grew in Antarctica is close to bulldozing her defenses flat.
Christmas is only days away. Mack has almost no time to persuade quiet Becca her life is meant to be lived noisily and passionately – with him. She's in for a Christmas lunch she'll never forget when he breaks out the lilac hair bleach, his father's red robe, and a Santa hat.
Digital Books

In simple words, Books that are set during a holiday season or celebrate something about a particular holiday comes under the Holiday genre. These types of books are purely based on the occasion; for example, books that show about some special days or festivals fall under the holiday category. But the question is, why you need to read this? The simple answer to this question is, it helps you to see how people spend their special day and how they feel about that day. These kinds of books give you positivity toward your loved ones as most books are written on Christmas. 
Famous Book Quotes
"Think before you speak. Read before you think." ― Fran Lebowitz, The Fran Lebowitz Reader
View More