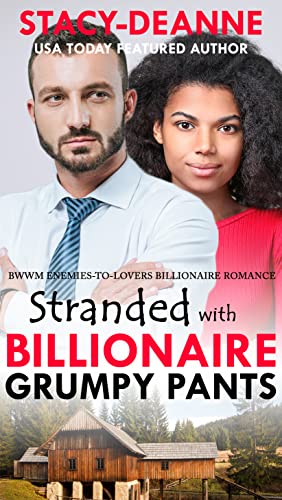 01/28/2023
Chanel's about to jump off a bridge. A single mother of a teen daughter in a wheelchair, she loves her job but hates her annoying, yet fine-as-wine, billionaire boss.
Wesley Babcock is the biggest jerk on the planet: rude, disrespectful, arrogant, and he thinks the world revolves around his needs. Chanel's sick of it!
Needing to get away and having an employee discount for a vacation to Wesley's wilderness resort, Chanel and her daughter take off for a trip during Memorial Weekend. Chanel's looking forward to having some fun until she sees who else has shown up.
Yep, Mr. Grumpy Money Bags Himself.
And if that's not bad enough, Chanel signs up for a nature hike only to get lost with… yeah, you guessed it.
Chanel and Wesley cross each other's paths constantly during the weekend, but can they stop bickering long enough to realize they're incredibly attracted to each other?
Famous Book Quotes
"I cannot sleep unless I am surrounded by books." ― Jorge Luis Borges
View More