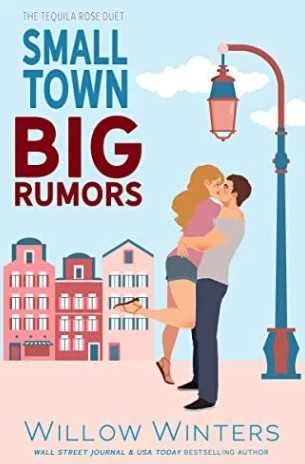 04/20/2022
He tasted like tequila and the fake name I gave him was Rose.

Four years ago, I decided to get over one man, by getting under another. A single night and nothing more.

I found my handsome stranger with a shot glass and charming but devilish smile at the end of the bar. The desire that hit his eyes the second they landed on me ignited a spark inside me, instant and hot. He was perfect and everything I didn't know I needed. That one night may have ended, but I left with much more than a memory.

Four years later, and with a three-year-old in tow, the man I still dream about is staring at me from across the street in the town I grew up in. I don't miss the flash of recognition, or the heat in his gaze.

The chemistry is still there, even after all these years.

I just hope the secrets and regrets don't destroy our second chance before it's even begun.

Books in the contemporary fiction genre are composed of stories that may happen to real people in actual settings. The novels don't fall under other genres or categories. They often happen in precisely the same period that the reader is living (the present), with things that are now, or might be occurring, precisely the same period. The contemporary genre also contains conversational and casual dialogue and sometimes even regional dialects. Contemporary fiction novels will provide you a lot of choices to grow your life reading list. Writers, generally speaking, search for what's trending in their own time for their literary work since it lets them illuminate the weakness or strength of the society.
Famous Book Quotes
"Reading one book is like eating one potato chip." ― Diane Duane, So You Want to Be a Wizard
View More