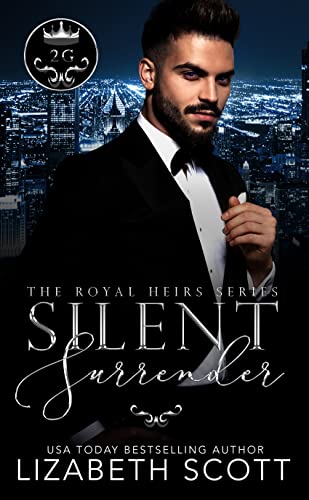 02/11/2023
He's a ladies' man with no wish to rule. She's going from rags to riches. Have they found forever in each other's arms?
Prince Creston SuMartra's wicked playboy ways suit him perfectly. But after his father orders him to retrieve a lost princess for a neighboring king, he pushes himself to prove worthy of the important task. Locating the young woman in America, he's astounded when the gorgeous beauty rudely ignores him… until he realizes she's deaf.
Elisha "Lis" MacKenzie never gives up. A starving artist paying off her deceased mother's medical bills, she has no time for the pretty boy imploring her to accompany him… no matter how blue his eyes. But when he convinces her she holds a royal birthright, she's swept into a whirlwind of life-changing decisions and handsome temptation.
Vowing to help her adjust to being the newfound heir, Creston battles his fierce attraction while believing he's not the right person to govern by her side. But as Lis's feelings grow for the kind man behind the womanizer image, she gives her body and trust to the one already stealing her heart.
Will they resist the passion between them, or submit to the love of a lifetime?
Silent Surrender is the blissful first book in the Royal Heirs steamy contemporary romance series. If you like strong characters, sexy fun, and emotional rollercoasters, then you'll adore Lizabeth Scott's red-hot alliance.
Buy Silent Surrender to feel the heat today!
The royal SuMartra family begins with:
The Royal Vow Series
Sweet Royal Beginnings
Sweet Surrender
Sweet Denial
Sweet Seduction
Sweet Temptation
Sweet Destiny

Now it's time for the second generation:
The Royal Heirs
Over Ruled
Silent Surrender
Royal Surrender
Surrender to Love
Undeniably His
Tempting Fate
Failure to Seduce

Famous Book Quotes
"but for my own part, if a book is well written, I always find it too short." ― Jane Austen
View More