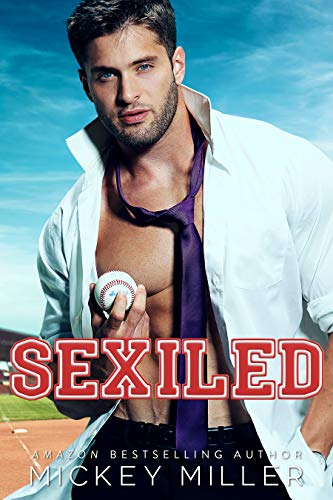 03/23/2022
"One of the best love stories i have ever read." - Amazon Review

Morgan Kennedy:
Superstar athlete and campus legend.
My one night stand mistake.
And now...My new boss.

Every staff meeting, I'm taken back to the night I was filled with a need I never knew was possible.
Sparks fly between us in the office.
The question remains, are they sparks of attraction?
Or of hate for the man who gave me the hottest night of my life...
And never called?

Either way, I'm isolated at this job with Morgan for 10 weeks.
Time to have some fun. Even if that means breaking the rule I made about no relationships while at this internship.
Let's just say, if Loretta in H.R. knew what Morgan and I were getting up to....we might have to sign some paperwork.
Even if I still do hate him a little, the more I get to know the man behind the legend, the harder I fall for him.
Not just with my body--which caved to him from his first touch--but with my heart.
Stars like Morgan don't fall in love with nerdy girls like me, though...right?
Turns out there's much more to Morgan than meets the eye. And I'm the girl to bring it all out of him.
It was our destiny to collide. All we needed was a little bit of magic.

Sexiled is a full length (80,000+ words) enemies-to-lovers, standalone romance with an HEA.

Digital Books

The sports nonfiction genre comprises books containing knowledge about particular sports and the way they have played and autobiographies, or biographies, of players or coaches of most popular sports. Novels in the sports genre may also be on the history and source of a popular or major game and how it came to this stardom. Popular sports include, but are not restricted to: baseball, basketball, soccer, soccer, cricket, tennis, and hockey. In this genre, you will get the biography of a sportsman or any victory-related books. Also, sports training tips books like cricket tips, football tips fall under this genre. Cricket and football books are more popular than others in this category. 
Famous Book Quotes
"I cannot live without books." ― Thomas Jefferson
View More