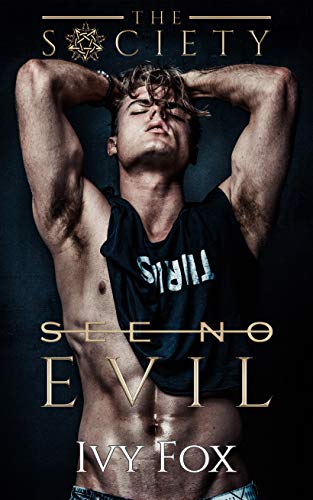 03/14/2023
The first instalment in the complete dark romance secret society series from USA Today Bestselling Author Ivy Fox.
They thought they could get away with it, but they are sorely mistaken.
They have been judged. They have been sentenced. All that remains is their execution.
No one goes unpunished. We'll make sure of it.
We are The Society and all who dare cross us will find their miserable end by our hand.
Don't be fooled. This is not their story.
It's ours.
Finn
As long as I can remember, I've played by the rules.
On and off the football field, I've done everything that has been expected of me.
Until that fatal night.
Now my life and the lives of my best friends hang in the balance, hung there by a sadistic sinister shadow forcing us to do their will.
And it's just my damn luck that I'm the first to be put on their butcher's block.
I must prove my worth by eradicating a certain pebble in their shoe.
The order is simple.
To save ourselves, I must ruin another—a life for a life.
Meaning Stone Bennett's life is about to be forfeited in exchange for my own.
The poor girl never stood a chance.
Stone
He's all American perfection.
I'm the poster child for this country's rejects.
He's old Asheville money and privilege.
I'm the Southie eyesore people stay clear from.
He's caviar dreams and champagne wishes.
I'm the trailer trash his momma probably warned him about.
I doubt it can get any further away from the elitist's social spectrum than the two of us.
So why the hell is Finn Walker, Richfield's football god, suddenly all in my face wanting my attention?
Nothing good can come from this.
I can feel it.
*The Society is an Enemies to Lovers, New Adult College Romance.
*Each book revolves around one couple at a time, however all four books and novella in this series have an entwined subplot, that will only be resolved in the final book.
*Recommended 18+ due to mature language and situations.
Famous Book Quotes
"That's the thing about books. They let you travel without moving your feet." ― Jhumpa Lahiri, The Namesake
View More