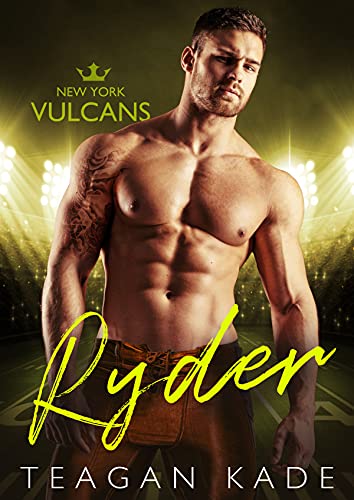 03/22/2022
The definition of trouble is a pro football player. Change my mind.
Ryder Summers—The big, bad New York Vulcans linebacker with an anger-management problem to match.
He's being sent to an exclusive beachside retreat to 'heal' and 'refresh'. Read: save his career.
And I'm the sucker who has to escort him.
I didn't go to Harvard to babysit an oversized toddler who can't control his temper, and I'm sure as hell not giving into his endless pickup lines and bad boy wiles.
I'm a professional. I don't fall for guys like Ryder, even if he is a hundred kinds of hot—sinful, seductive, and oh so gorgeous.
But the more I get to know him, the more I wouldn't mind a taste, just a teaser of what it's like to actually live.
One 'O'—one back-breaking, headboard-shaking climax is all I want, just to know it's not a myth.
I have no doubt Ryder can deliver, but the secret I'm guarding could destroy both our careers, nothing but disaster incarnate to follow.
So why the hell am I hungering for his touch, ready to throw caution to the wind and whip my panties off?
One thing's for sure, sports fans. Things are about to get crazy.

Join Ryder and Amber in this brand-new series big on steam and naughty surprises. This full-length bad boy romance can also be read standalone and includes no cheating, no cliffhangers and a take-your-breath-away extended HEA.

Digital Books

In simple words, Books that are set during a holiday season or celebrate something about a particular holiday comes under the Holiday genre. These types of books are purely based on the occasion; for example, books that show about some special days or festivals fall under the holiday category. But the question is, why you need to read this? The simple answer to this question is, it helps you to see how people spend their special day and how they feel about that day. These kinds of books give you positivity toward your loved ones as most books are written on Christmas. 
Famous Book Quotes
"Books are like mirrors: if a fool looks in, you cannot expect a genius to look out." ― J.K. Rowling
View More