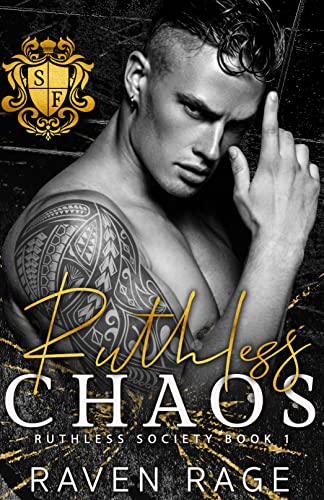 01/25/2023
**TRILOGY NOW COMPLETE**
Alexander Duke is everything I should be afraid of.
Dark. Dangerous. Destructive.
Among the sinister students of Saint Frederic University, he's the most notorious.
I'm sucked into Alexander's twisted world of wickedness and obsession after a risque run-in on my first night. Beneath his disarming exterior lies a monster hungry for one thing—me.
I want him to leave me alone. He won't stop until he's owned me completely.
I have secrets of my own to protect. Secrets that could get me killed.
How can I protect my secrets if I can't even protect my heart?


Allie Clarke is the one girl I can't get out of my head.
She's everything I hate—naive, graceless, innocent.
Yet, she's also everything I can't resist. A chance encounter sends me spiraling into an abyss of maddening lust, a dark obsession that can only end one way—devastation.
It's my senior year, and the chance to become part of the world's most powerful secret society is finally within my grasp. I've worked for this my entire life.
Yet, one fragile freshman threatens to set my whole world on fire.
The worst part? I want to dance with her in the flames.

Author's Note: Ruthless Chaos is a dark college bully enemies-to-lovers romance and contains content that may be triggering to some (please read the Author's Note inside.) Ruthless Chaos is 105k words, dual POV and the first installment of the Ruthless Society series. Though this book ends on a cliffhanger, the trilogy has a guaranteed HEA.
Famous Book Quotes
"Books are a uniquely portable magic." ― Stephen King, On Writing: A Memoir of the Craft
View More