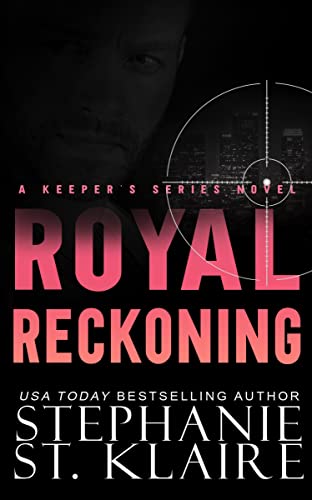 04/16/2023
Rogue operative, Eli Clayton has finally met his match. Now he just has to keep her alive... even if it means revealing his true identity.

Event coordinator to the rich and famous, Cally Stark is immune to Eli's dazzling charm and dangerous good looks. But that doesn't stop her from falling for him and building a life— on a throne of lies.

Eli's secrets have made Cally the perfect target and she finds herself lured into enemy territory, taken and used in an elaborate and twisted scheme to take down Eli's entire bloodline.

What do you do when the woman you vowed to protect is a pawn trapped in a deadly game? You go to the ends of the earth to save her and eliminate the players one by one.

Check mate.

This jaw dropping, pulse pounding series is sure to leave you breathless as the wicked twists and turns keep you guessing!

Digital Books

Famous Book Quotes
"Be careful about reading health books. Some fine day you'll die of a misprint." ― Markus Herz
View More