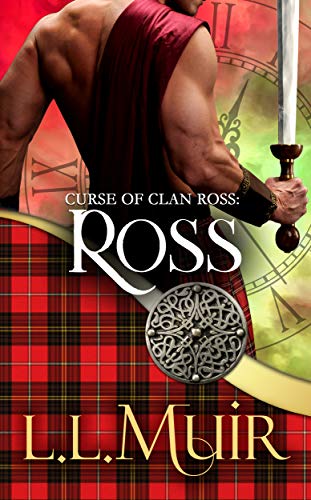 03/30/2023
Protecting a cursed clan is lonely business…
Laird Ross yearns for a brave-hearted wife to take the ache from his chest. He has weathered painful betrayals, but sadly, Fate is not finished with him. Not only has a strangely-dressed fairy come to expose his secrets and destroy his clan, she might destroy his heart as well.

Jillian agrees to be the travel companion to a couple of aging sisters. Sadly, they're not as fragile as she thought, and Jillian is the sucker they plan to send back in time. When she lands in the arms of a 15th century Highland laird, she thinks it's a joke--but the joke's on her. No matter how perfect Ross might be for Jillian, she'll never get back to the future unless she betrays him completely.
Get their heartbreaking love story now.


(*This book was previous published as Going Back for Romeo.)
QUINN is next in this on-going series. Hit the follow button by the picture of L.L. Muir to get new release updates. And thank you for playing!
Famous Book Quotes
"A house without books is like a room without windows." ― Horace Mann
View More