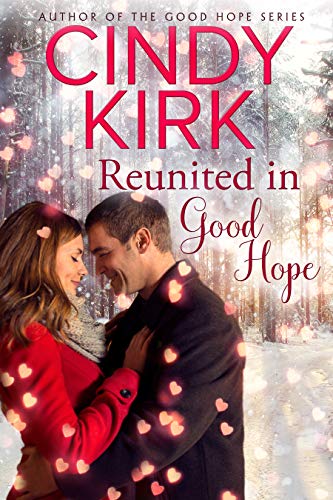 02/18/2022
He remembers the heat. She remembers the heartbreak.
Twenty years later do they still have a shot at love?

When an injury puts NFL star Krew Slattery's future in question, he returns to his hometown of Good Hope. He plans to lay low, until he runs into Cassie Lohmeier. Krew has never forgotten the one amazing night they shared, and unfortunately for him, Cassie hasn't either...

Cassie isn't the same love-struck girl who had her heartbroken by her high school crush. When Krew left town without even a good-bye, she was devastated and made every mistake a woman can make. But Cassie is older, wiser, and determined to leave her sordid past behind. No more excuses or distractions, and most importantly, no more men.

But keeping Krew at a distance proves impossible once they learn he's her daughter's real father. Her child's plea to spend time together over the holidays has Cassie reeling, but how can she say no? Will Krew's return be another roadblock in her path…or an unexpected second chance at love?

Treat yourself to some warmth and kindness by picking up your copy of this heartfelt romance today!
Each book in the popular Good Hope series can be read as a standalone romance but once you read one, you'll want to read them all! Dive into this binge-worthy series and discover why readers of heartwarming romance have fallen in love with Good Hope.

Digital Books

The sports nonfiction genre comprises books containing knowledge about particular sports and the way they have played and autobiographies, or biographies, of players or coaches of most popular sports. Novels in the sports genre may also be on the history and source of a popular or major game and how it came to this stardom. Popular sports include, but are not restricted to: baseball, basketball, soccer, soccer, cricket, tennis, and hockey. In this genre, you will get the biography of a sportsman or any victory-related books. Also, sports training tips books like cricket tips, football tips fall under this genre. Cricket and football books are more popular than others in this category. 
Famous Book Quotes
"A half-read book is a half-finished love affair." ― David Mitchell, Cloud Atlas
View More