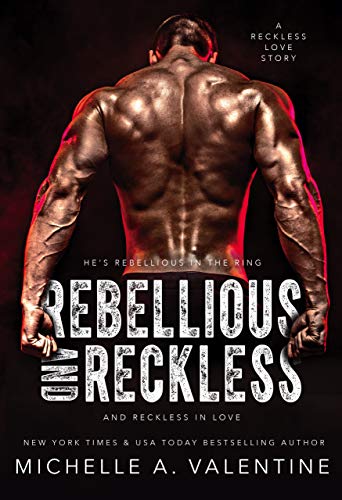 05/25/2022
He's Rebellious in the ring and Reckless in Love.

Sky Cold knows exactly what she wants, and it's Luke Finnegan, the college campus star quarterback. The only problem is she's not even a blip on his radar. In order to get noticed by her crush, she's willing to exchange the extra bedroom in her apartment to Luke's tattooed, older brother to find a way into his social circle.

Baker Finnegan is determined to get out of his father's shadow and do things his way. When he falls on hard times, and the sexy, slightly nerdy co-ed Sky offers him a place to live in exchange for a fake friendship, he can't pass up the opportunity. But when Baker quickly realizes the only match he wants to make for Sky is one with himself, he has to convince her to look past his reckless ways.

**Rebellious and Reckless is an interconnected stand-alone full-length novel in the Campus Hotshots Series**

Rebellious and Reckless - The story of a young woman torn between two hunky brothers, but only one will win her heart.

Chaos and Love - Two people who have sworn off love, only to have their vows tested and find out sometimes love is worth the chaos.

Dangerous and Disastrous - An enemies to lovers tale about two people who couldn't be more different, and yet more alike than they ever knew.

The sports nonfiction genre comprises books containing knowledge about particular sports and the way they have played and autobiographies, or biographies, of players or coaches of most popular sports. Novels in the sports genre may also be on the history and source of a popular or major game and how it came to this stardom. Popular sports include, but are not restricted to: baseball, basketball, soccer, soccer, cricket, tennis, and hockey. In this genre, you will get the biography of a sportsman or any victory-related books. Also, sports training tips books like cricket tips, football tips fall under this genre. Cricket and football books are more popular than others in this category. 
Famous Book Quotes
"I do things like get in a taxi and say, "The library, and step on it." ― David Foster Wallace, Infinite Jest
View More